It looks like there are some fantastic books coming this fall so I thought I'd give you the details of five of the books I'm hearing a lot about in case you want to go ahead and get on your library hold list or go ahead and pre-order a copy!
I am hearing really great things about this new Lauren Groff novel! I hear that it's an examination of a marriage which sounds really good to me. I have read just one of her two previous novels and really enjoyed it. I actually hope to pick this one up - given its subject matter and the good things I'm hearing! (Coming 9/15/15)
I'm always excited when there is a new Margaret Atwood novel coming and this one sounds fascinating. It's a dystopian novel about a couple in a bad place who hear about a social experiment that sounds like it could solve all their problems. And signing up means al
l they have to do in return for a nice, safe suburban home is give up their freedom every second month – swapping their home for a prison cell.
This premise sounds very promising. I've gotten a galley of this one so I'm fairly certain I'll get to it in the next month or so! (Coming 9/29/15)
Jonathan Franzen's Purity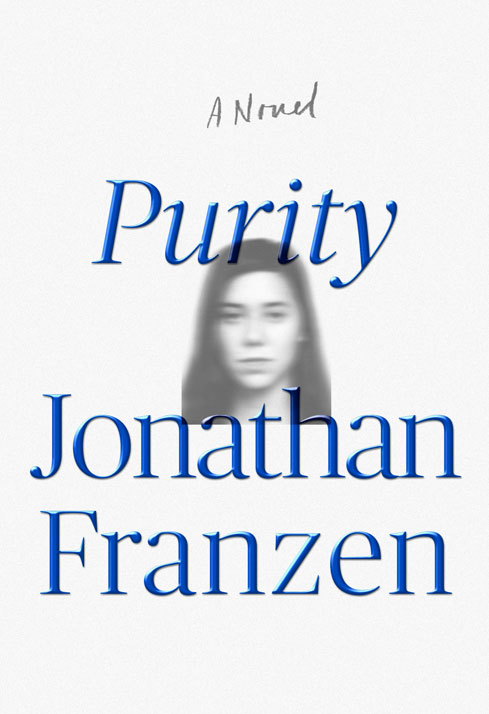 I've never read any of Franzen's work. None of them have sounded particularly interesting. However, I have heard quite a bit from Franzen in the media and social media so I have sense of who he is. I'm not sure he's an author that I'll ever be connected with but his having a new novel is definitely news! I'm not ruling out reading this one but we'll see. I'll have to see how those I trust feel about it before deciding if I want to give it a shot. (Coming 9/1/15)
This is a first novel that's getting a lot of attention because of the manuscript having been sold for sever figures. At more than 700 pages, I'm not sure that this one will be going on my TBR unless I'm hearing it's amazing. 700 pages is a big commitment! It apparently takes place in 1970's New York. I'm interested to hear more about this one ...
I'm really intriged by this new Brooks novel which apparently imagines the story of King David. According to Goodreads, the story peels '
away the myth to bring David to life in Second Iron Age Israel, Brooks traces the arc of his journey from obscurity to fame, from shepherd to soldier, from hero to traitor, from beloved king to murderous despot and into his remorseful and diminished dotage.' Well, that sounds fascinating and I am definitely adding this one to my TBR. It sounds fantastic and I trust Geraldine Brooks to do this one right!