Publication Date: March 31, 2015
Publisher: Ballantine Books
Perfect for fans of Emily Giffin and Jennifer Weiner, this bright, funny debut from a fresh voice in fiction offers a delicious take on love, family, and what it means to build a home of one's own.
Sarina Mahler thinks she has her life all nailed down: a growing architecture practice in Austin, Texas, and an any-day-now proposal from her loving boyfriend, Noah. She's well on her way to having the family she's hoped for since her mother's death ten years ago. But with Noah on a temporary assignment abroad and retired Olympic swimmer—and former flame—Eamon Roy back in town asking her to renovate his new fixer-upper, Sarina's life takes an unexpected turn. Eamon proves to be Sarina's dream client, someone who instinctively trusts every one of her choices—and Sarina is reminded of all the reasons she was first drawn to him back in the day. Suddenly her carefully planned future with Noah seems a little less than perfect. And when tragedy strikes, Sarina is left reeling. With her world completely upended, she is forced to question what she truly wants in life—and in love.
Full of both humor and heartbreak, The One That Got Away is the story of one woman's discovery that, sometimes, life is what happens when you leave the blueprints behind.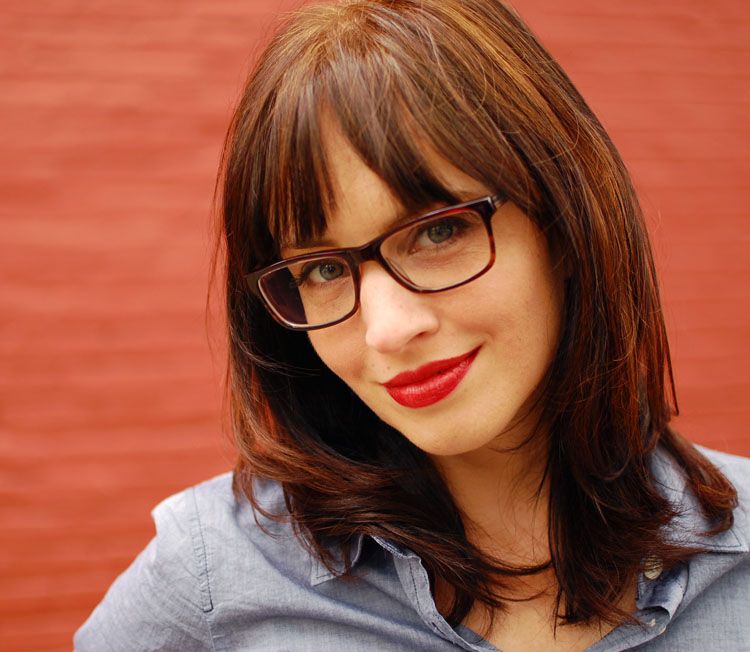 A native of Virginia's Shenandoah Valley,
Bethany Chase
headed to Williams College for an English degree and somehow came out the other side an interior designer. When she's not writing or designing, you can usually find her in a karaoke bar. She lives with her lovely husband and occasionally psychotic cat in Brooklyn, three flights up. This is her first novel.
Pinterest
Giveaway:
If you're interested in a chance to win a free copy of this book, please go here!
My review:
What a wonderful novel! The original description that I read indicated that it might be a good book for fans of Emily Giffen and Jennifer Weiner which drew me in as I love Emily Giffen, in particular. Given this is a debut novel, I was hesitant that this one would have a lot of the problems that I often find in debuts but this one is a solid effort! I honestly COULD NOT PUT THIS DOWN! It was so fantastic! The story was charming, heartwarming, funny and entertaining!
I loved the characters and how Bethany Chase brought them all alive on the page. They felt like flesh and blood to me. I could relate to them and what they were experiencing. The pacing of the novel was really good - building interest and intrigue. Overall, I felt that Bethany Chase took a fairly common romance plot and improved it! She made it funny, endearing and charming! I really enjoyed this story so much and cannot wait to see what Bethany Chase has in store for us in the future! If this book is any indication, I suspect she is going to be added to my list of favorite contemporary romance authors! Really enjoyed this and definitely recommend it!
My rating: 4 of 5 stars
NOTE: I received this book via e-gallery from the publisher for an honest review!